Coming up in September, and running throughout October, five of our songs have been selected for the Music With a Conscience Themed Series. If you are on social media, I will be posting them as they occur. If you can't find them, email me at carolnicodemi@gmail.com and I'll send you a link.  Fantastic array of important songs in multiple genres.  Here is the schedule for us: 
Show #1390, Friday September 16th, 2022. The show is called "Be the Change You Want to See in the World" Our featured song is 'Windows.'
Show#1392 Wednesday September 21st, 2022. The show is called "Understanding & Celebrating Difference." Our featured song is 'Me and You.'
Show#1396 Friday September 30th, 2022. The show is called "Abuse and Neglect" Our featured song is 'Save a Child.'
Show#1399 Friday October 7, 2022. The show is called "Environment & Climate Change. Our featured song is 'Let a Flower Grow.'
Show #1406 Monday October 24, 2022. The show is called " Strength, Hope and Inspiration." Our featured song is 'Remembered.'
We are doing 4 children's performances this August, at the following public libraries in Queens:) (All performances include songs with regard to the 'Oceans of Possibilities' Summer Reading theme:) 
Saturday, August 6th: Children's/Family Show as part of the Dance Party in NYC!  3-5pm Windsor Park Public Library. We'll be singing popular songs from your favorite Broadway shows, Disney, Beatles, Treasured Young Children's Classics and so much more...Lots of movement, sing-a-longs and interaction for the little ones and their caregivers, too! (Outdoors, Rain date is August 13th)  
Tuesday, August 9th: Entitled "Make a Happy Face" 2-3pm. Forest Hills Public Library.  Enjoy this interactive musical event for very young children and their caregivers. With song, dance, repetition.  A combination of Treasured Classic Songs for young children plus some of our original songs. Indoors.
Wednesday, August 10th: "Make a Happy Face" 10:45-11:45am. North Hills Public Library (As per Tuesday's show)
Wednesday, August 24th, 2:30-3:30 pm. Glen Oaks Public Library (As per Tuesday and Wednesday's shows)
We will be doing an IN-PERSON performance for young children at the Verona Library in New Jersey, on Saturday June 11th at 1PM! 
Seven of our original Holiday Songs have been selected to be featured as part of the themed Women of Substance Holiday Shows. They begin on November 26th, and run straight through New Years Day:)
Show #1310, Friday, November 26, 2021- Just Like Christmastime
Show #1311, Sunday, November 28, 2021-Season of the Light (Hanukkah)
Show #1314, Friday, December 3, 2021- Christmas is For Children
Show #1316, Monday, December 6, 2021- The Disheveled Snowman Song, coupled with the children's book by Carleen Thissen.  It can be purchased at https://carlenethissen.com/store)
Show #1317, Wednesday, December 8, 2021-Disheveled Snowman Memories Song, coupled with the 2'nd  children's book for the snowman:) Both song and story available at https://carleenthissen.com/store
Show #1320, Monday, December 13, 2021- Missing You At Christmas (Semi-Finalist in the United Kingdom Songwriting Competition 2021)
Show #1324, Monday, December 20, 2021- One December Moon (Winter Solstice)
We are appearing at The Community Church in Douglaston on November 23, at 11AM, for the Tuesday Morning Music Club of Douglaston, to perform songs from West Side Story and an array of Holiday Music! In addition, a guest pianist, Adam Ali, will perform 6 original Neo-Classical piano pieces written by Edmond Paul Nicodemi.
5 of our songs have been selected for the Women of Substance Music With a Conscience podcast series, starting August 30th and going all the way through November 5th! 
Here are the shows on which a song of ours can be heard:) I'll be posting on social media, right before they each happen. If you don't do social media, email me at carolnicodemi@gmail.com and I'll send you the link:)
Show #1271, Monday, August 30, 2021- Topic- Celebrating Difference and Speaking Out Against Prejudice.  Song- Me and You (Remix)
Show #1278, Wednesday, September 15th, 2021. Topic- Be the Change.  Song- Remembered
Show #1281, Wednesday, September 22, 2021.  Topic-Battling Poverty and Homelessness. Song- Save a Child
Show #1284, Wednesday, September 29, 2021. Topic- Environment,  Nature, Climate Change. Song- Let a Flower Grow
Show #1292, Monday, October 18, 2021.  Topic- Building Community and Coming Together. Song- Windows
Our song "A Mother's Love.' was just added to the "Celebrating Mother's Day Series 2021 on Women of Substance" Spotify Playlist! Go see!  The songs are amazing:)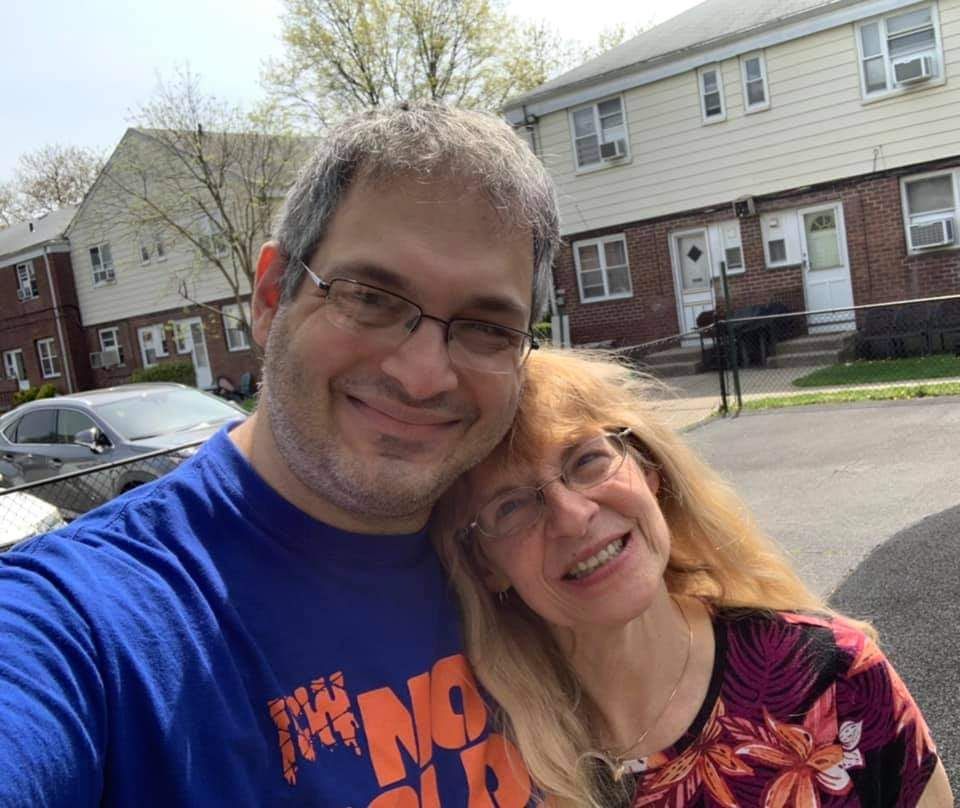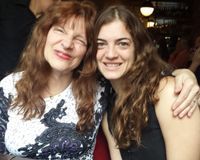 Ed and I are thrilled that 4 of our Mother's Day songs are featured on this year's Women of Substance Radio Podcast 'Celebrating Motherhood' Series! We added a new one, a song written to our son, Elliot, called 'Look At You Now.'
Here they are: (And look out for the promo links on social media as they come up:)
Show #1243: Monday, May 3-Your Own Star (For Elyse)
Show #1244: Wednesday, May 5- Look At You Now (For Elliot)
Show # 1245: Friday, May 7-Forgive Me, Daughter ( a co-write with Colleen R. Kitchen)
Show # 1246: Sunday May 9- A Mother's Love ( for Elliot and Elyse:)