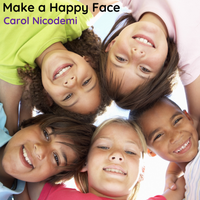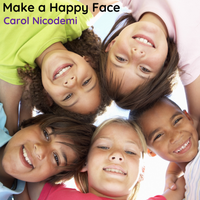 This song was inspired by much mistake-making:) Allowing ourselves to make those mistakes, and learning from them. And everyone makes mistakes, sometimes. It's called being human:)
Vocals: Carol Nicodemi/ Elyse Orecchio
Percussion: Max Maples
All other instrumentation: Ed and Carol Nicodemi
Recorded and produced by Tom Gardner, at Rift Studios, Brooklyn, NY.
Lyrics
It's Ok To Make Mistakes

It's ok to make mistakes
Everybody does it
It will be alright
It's ok to make mistakes
You can always fix it
And your world will soon be bright
Please don't cry if you mess up
With each mistake you learn
You'll get it right the next time
Just wait- you'll have your turn (buh-bum-bum…)

It's ok to make mistakes
No hard feelings
Grownups make them too-
Mistakes are part of living
Let's all share our stories
And I'll learn along with you…

Kazoo…..bum-bum, buh-dum etc.

Please don't cry if you mess up
With each mistake you learn
You'll get it right the next time
Just wait- you'll have your turn(buh-bum-bum…)



It's ok to make mistakes
No hard feelings
Grownups make them too-
Mistakes are part of living
Let's all share our stories
And I'll learn along with you…

Mistakes are part of living
Let's all share our stories
And I'll learn along with you…

It's ok to make mistakes…
Kazoo

© Ed and Carol Nicodemi